Wanna know which Conserving Beauty product is right for you? Spoiler: all of them
Conserving Beauty is finally here and we're so excited for you to experience our range of waterless skincare! Now that you can officially add our products to cart, we bet you're wondering which formula might be best for you.
Well, spoiler alert: you're going to want all of them. We formulated our powerful, water-responsible range to cater to as many skin types as possible, which means less products are needed. The end result is our considered edit of skincare, created without water to offer more for you, more for your money and more for the planet.
Let's break down the Conserving Beauty range.
---
The Makeup-Melting Cleanser:

Sea You Cleansing Balm
Purify, clarify and cleanse your skin with our innovative oil-to-milk cleansing balm, which gently melts the day away with a blend of nourishing oils.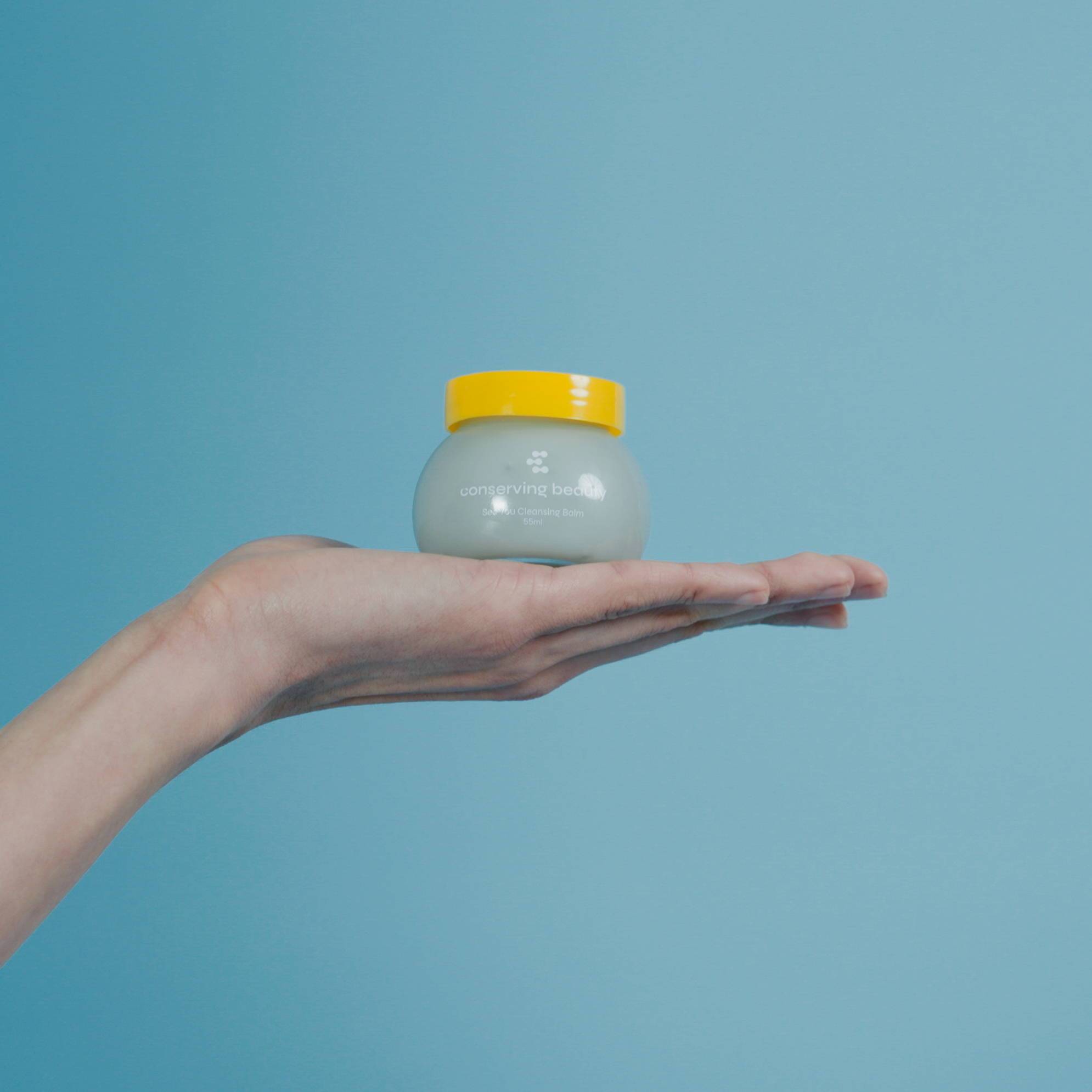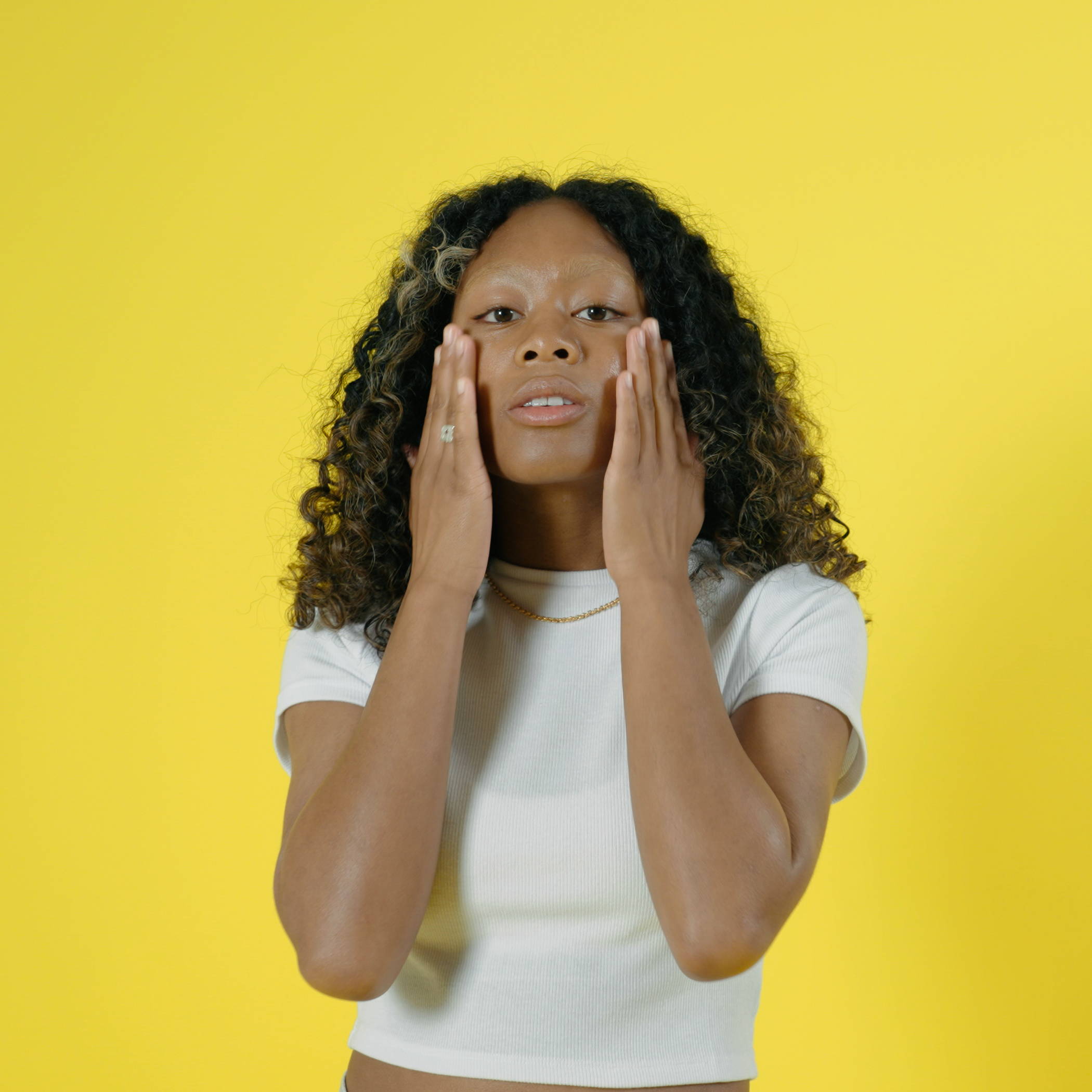 What it does: Say goodbye to all traces of all traces of make-up, sunscreen and dirt with our Sea You Cleansing Balm. When combined with a few drops of water, our oil-to-milk formula gently lifts away impurities without stripping the skin, restoring moisture to leave your skin feeling clean, soft and refreshed
How it works: Balms attract oil, which helps to dissolve all your makeup, SPF, dirt and excess sebum – leaving you with clean, soft skin, minus that dreaded 'dry and tight' feeling. Balms work well for all skin types – yes, even oily ones! – as they don't make your skin oily, nor do they clog pores. They replenish the skin with vitamins, antioxidants and essential fatty acids, hydrate the skin and balance oil levels
Best for: All skin types! That's right, even sensitive skin is covered with Conserving Beauty's gentle range
---
The Do-It-All Protective Face Oil:

Conserve You Face Oil
Nourish, protect and hydrate your skin with our protective face oil, which helps to soothe redness and inflammation while guarding your skin against blue light and environmental damage.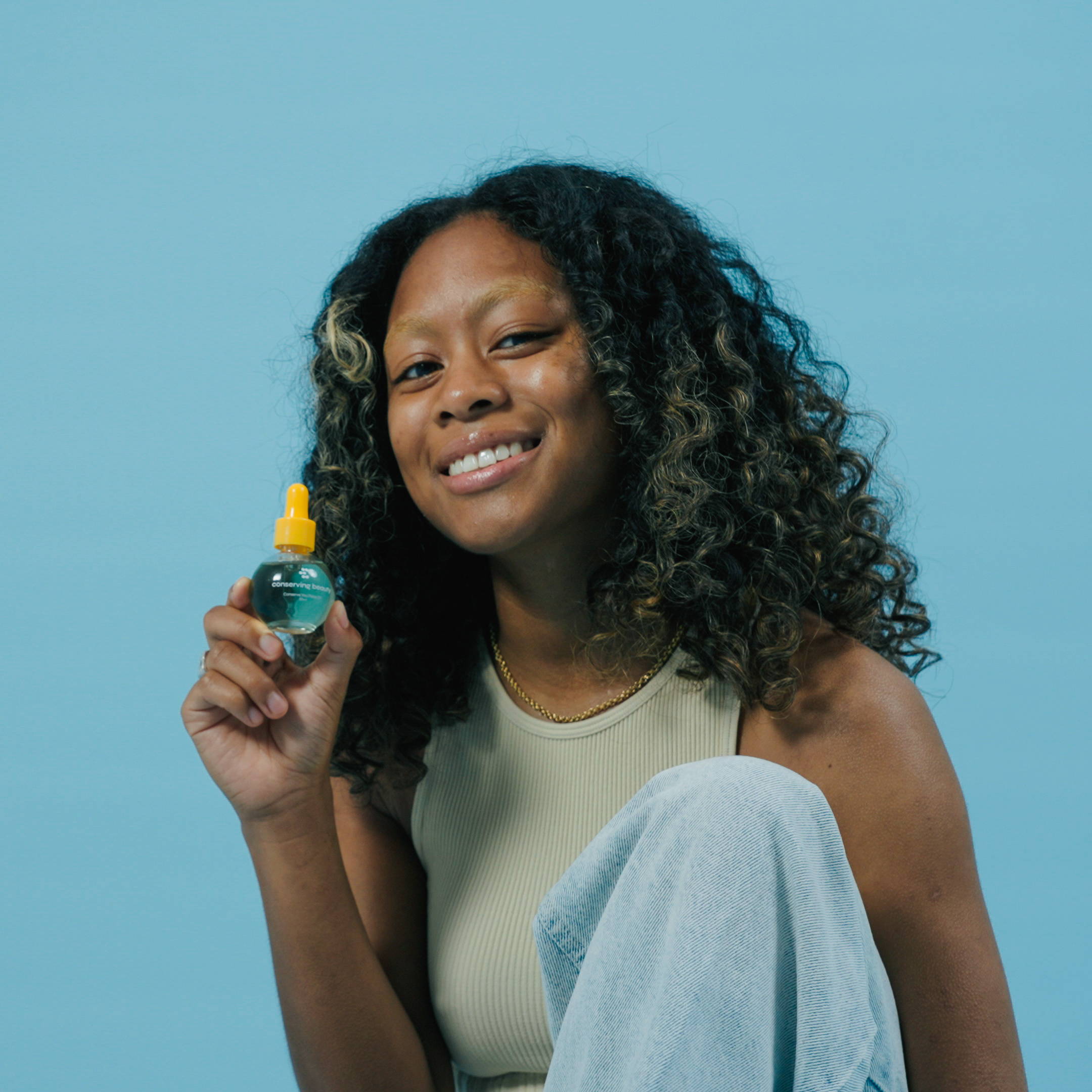 What it does: Fine lines, dark spots, dehydration and environmental aggressors are no match for our lightweight face oil, which also helps to soothe inflammation, redness and sensitivity. This non-greasy all-rounder is packed with antioxidants and powerful oils to nurture and protect all skin types, massaging easily into the skin to leave it feeling healthy and hydrated.
How it works:Clinically backed BLUE OLÉOACTIF® works alongside a blend of Hemp Seed Oil, Blue Tansy, Bisabolol, and Cacay Oil to nourish and moisture all skin types, protecting it from environmental aggressors, including blue light and urban pollution.
Best for:All skin types, applied in the AM to protect your skin throughout the day.
---
The Revolutionary Clay Multi-Mask:

Sea Your Glow Mask
Detox, soothe and refresh your skin with our revolutionary waterless clay mask, a multi-tasking treatment that draws out impurities and hydrates your skin at the same time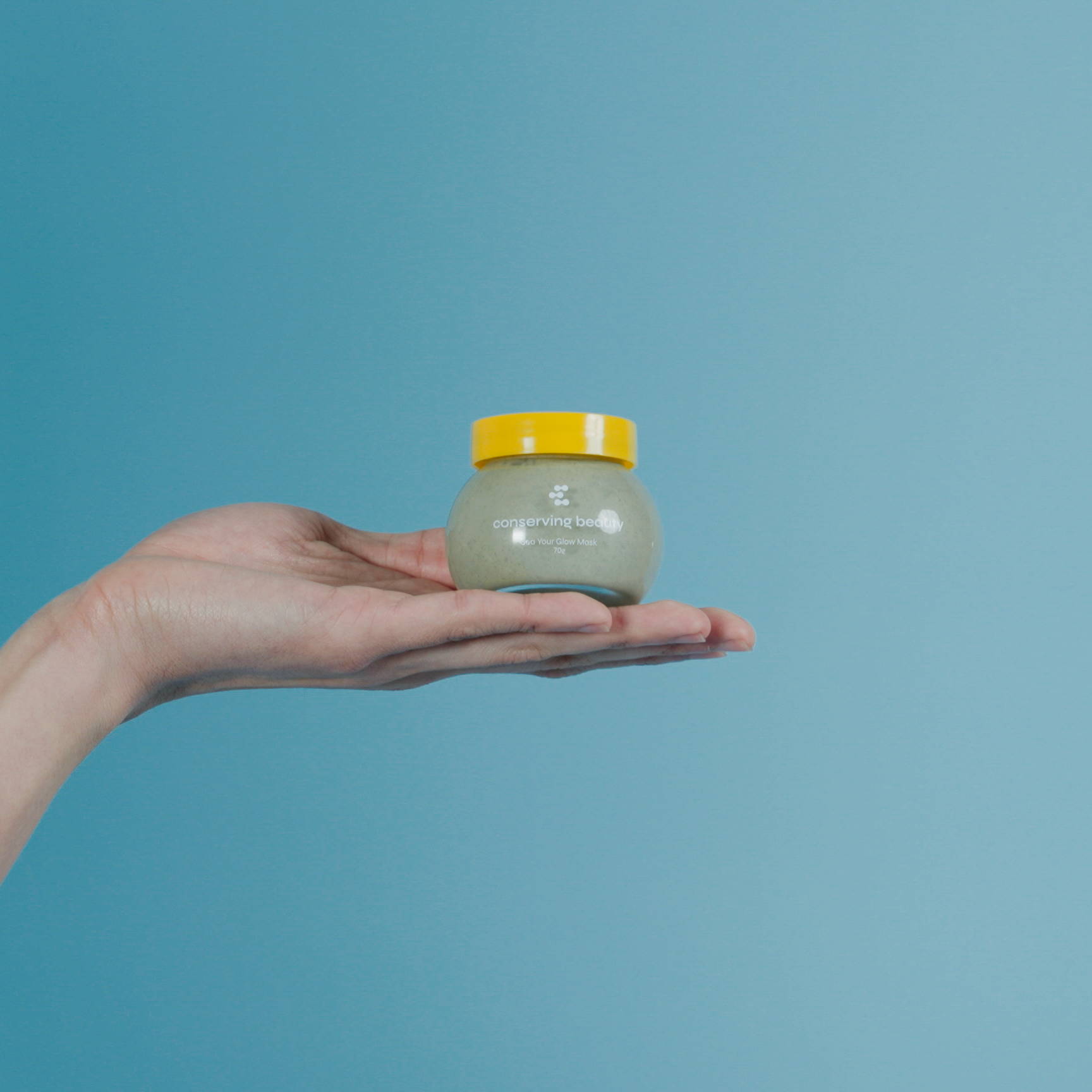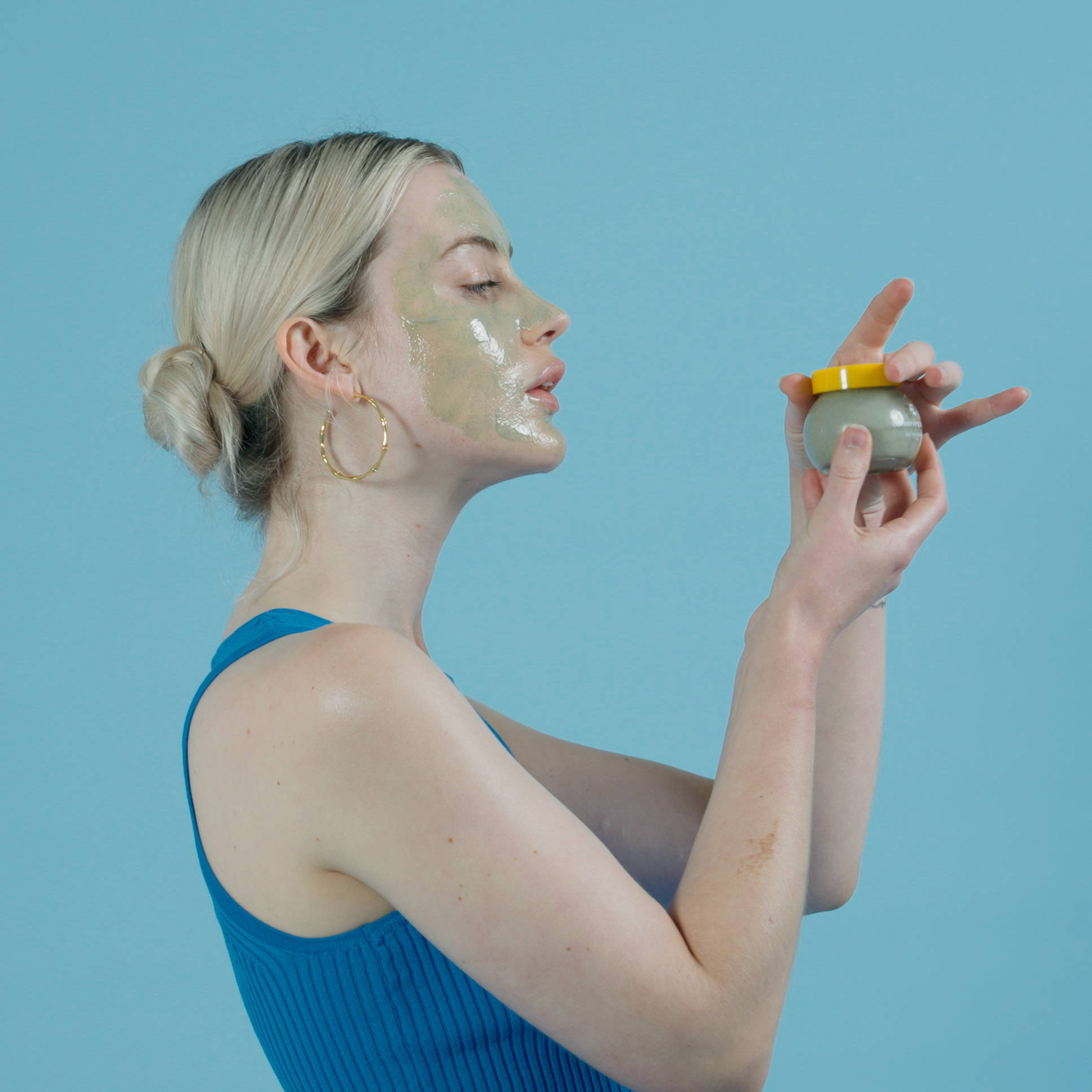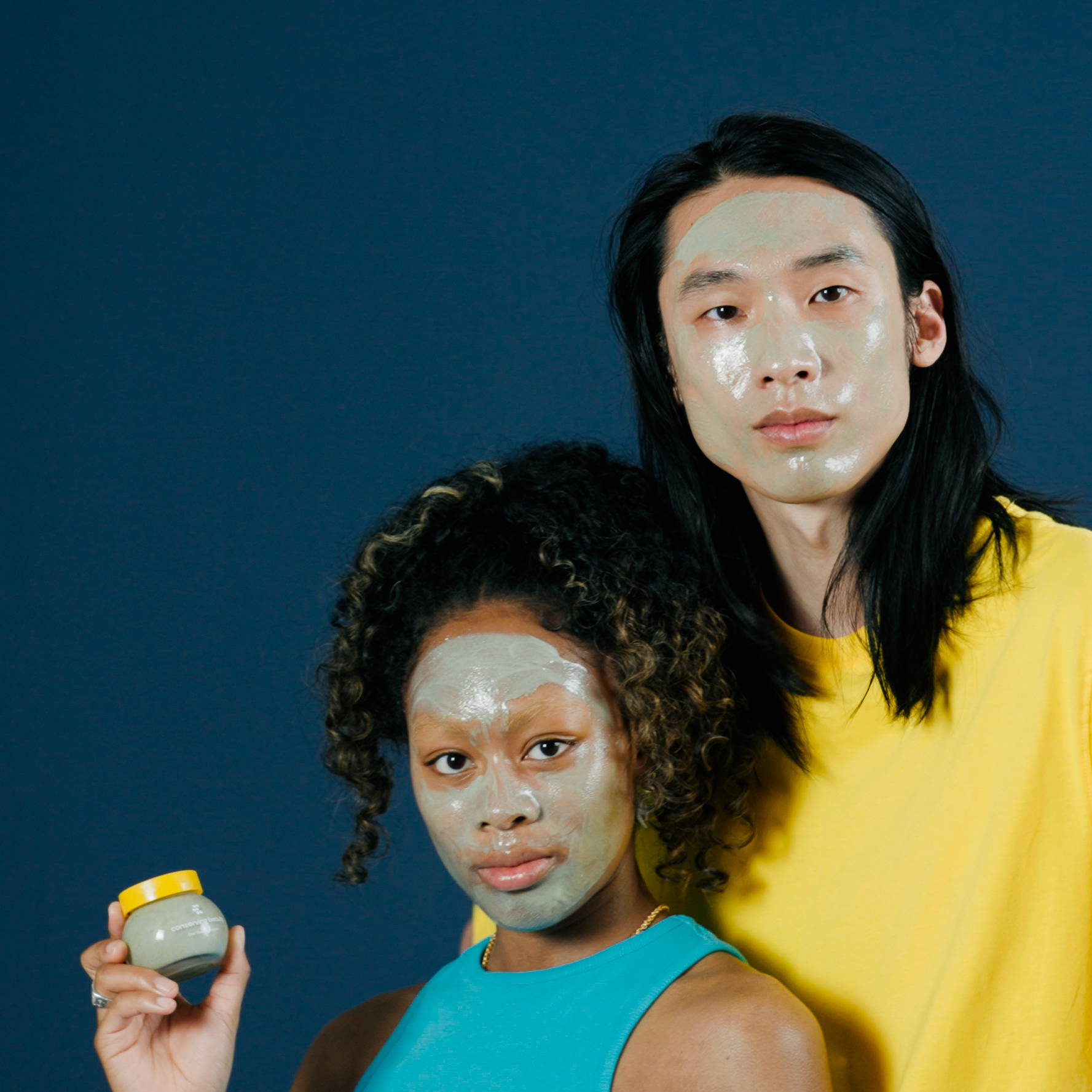 What it does: Thought all clay masks left your skin feeling all dry and tight? You just hadn't met our ground-breaking waterless formula, which detoxifies the skin of congestion to keep it looking clear and healthy, while delivering a hit of hydration to leave all skin types feeling refreshed and moisturised.
How it works: Unlike water-based clay masks, Sea Your Glow is non-irritating and does not harden over time. In just 10 minutes, our formula works to reset your complexion, clearing out pores to revealing your natural glow. Want to supercharge your treatment? Apply Sea Your Glow right before bed and don't apply anything afterwards, allowing all 13 active ingredients to do their thing overnight for a healthy glow before your morning alarm.
Best for: Yep, you guessed it – all skin types! But particularly complexions that are experiencing congestion, acne or inflammation.
---